Thanks so much for your interest!
Registration is now closed.
I'm excited to sketch with you all very soon! A reminder email will be sent Saturday morning (2/13) to everyone who enrolled in the workshop. Thank you!!
Don't miss the perfect opportunity to explore fashion illustration with brush tip markers!
Online Workshop
Saturday, February 13th
at 1:00PM EST on Zoom
Learn how to create a fashion illustration from start to finish with me by your side! Together, we'll create a Valentine's themed fashion illustration and I'll walk you through my entire process from initial pencil sketch all the way to the final colored rendering.

I'll also be sharing my best tips and tricks for achieving beautiful fashion illustrations with brush markers! It's the perfect socially distanced way to celebrate Galentine's Day. Invite a friend and learn something new together!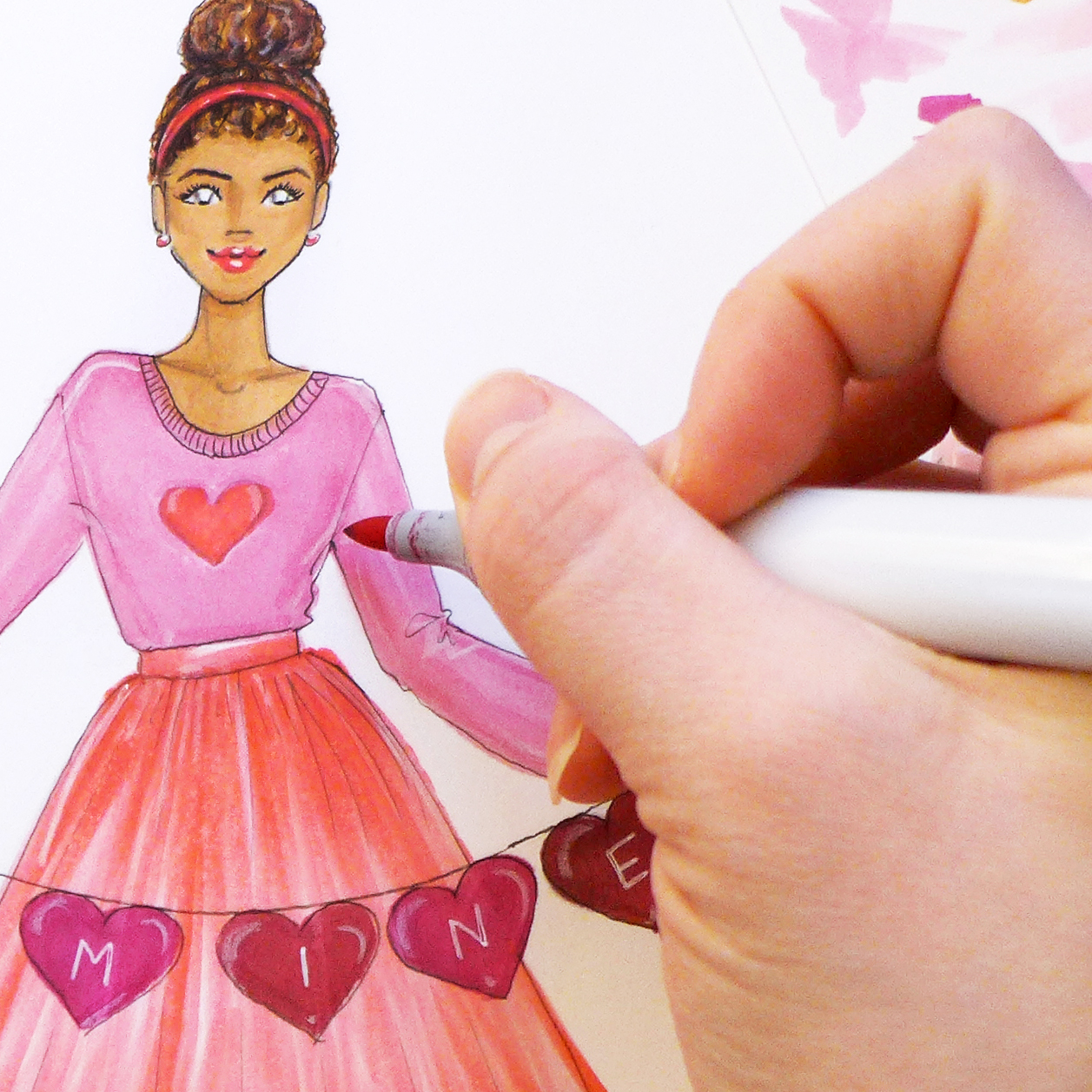 Curious about fashion illustration?
This is the perfect way to dip your toes into the world of fashion illustration and see if it's something you'd like to pursue further. This workshop will help you get started with the most important basics.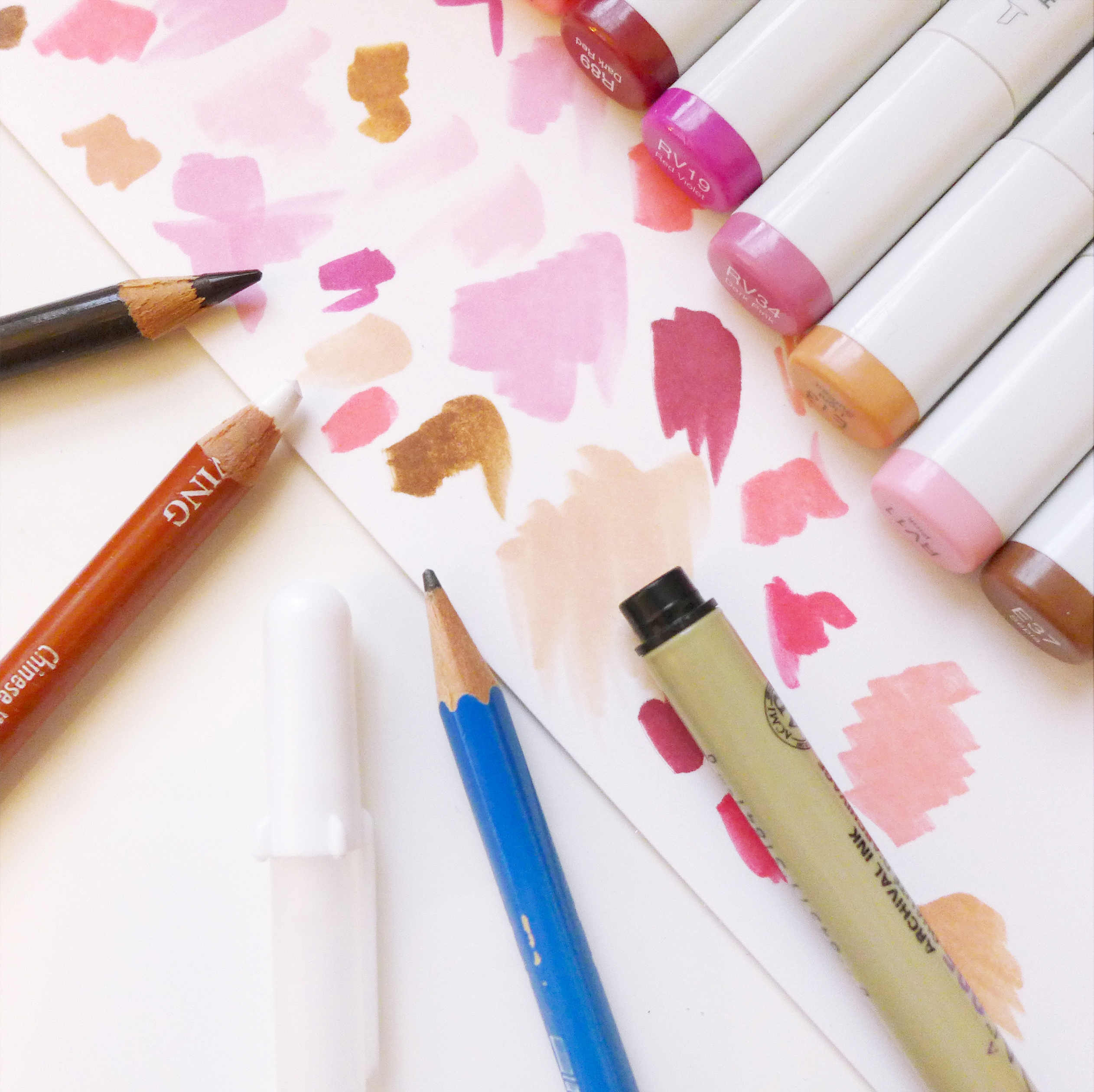 Never drawn fashion before?
That's okay! You don't need previous drawing or illustration experience for this workshop. I'll guide you through each step of the process and share my best advice along the way. Even if you've never sketched fashion before, I'll be teaching this lesson with beginners in mind.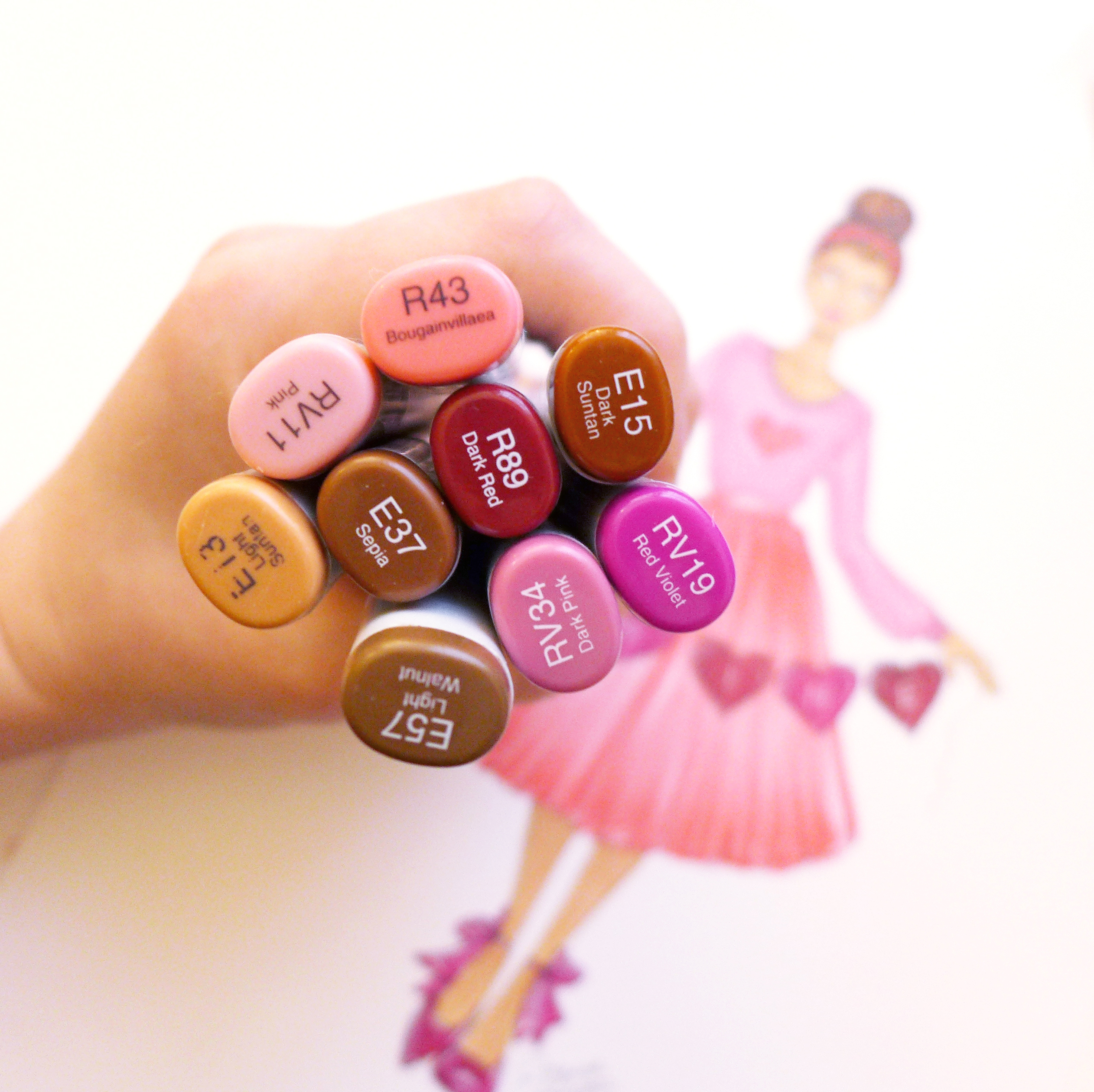 Looking for brush tip marker tips & tricks?
While we'll be focusing on the fashion figure in this workshop, the brush tip marker tips I'll be sharing throughout can be used for a variety of illustration genres. If you're looking to level up your marker skills, this is a great opportunity to do so!
What's the Workshop all About?
In this
90 minute LIVE online workshop
, I'll share
how to create the basic fashion figure
above using pencil, marker & ink.
We'll first learn how to lay out the basic fashion figure proportions and scale in pencil. We'll then refine our rough pencil sketches to create a "roadmap" for the final color. And then I'll share how to color in your sketch to
create a beautiful & dimensional fashion illustration.
Gain instant access to a downloadable fashion croquis template
for proportion guidance & practice as soon as you register!
View the list of suggested materials by clicking the button below.
Who is it for?


• Anyone with an interest in learning how to create fashion illustrations


• Creatives wishing to try a new medium


• Artists looking to improve their marker skills or try a new genre of illustration


• Beginners looking for a great way to get started with fashion illustration
What's Included in the Workshop?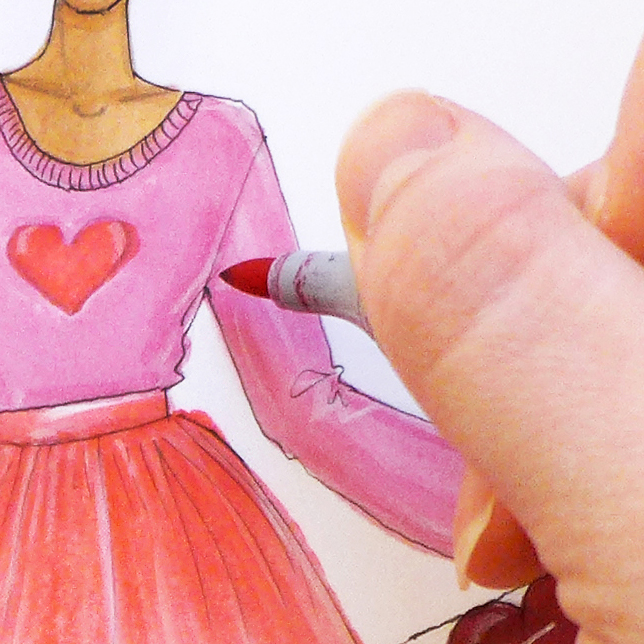 Step-by-Step Video Instruction
Follow along in real time as we sketch a full fashion figure from start to finish. We'll take it step-by-step and work our way up to a completed fashion illustration!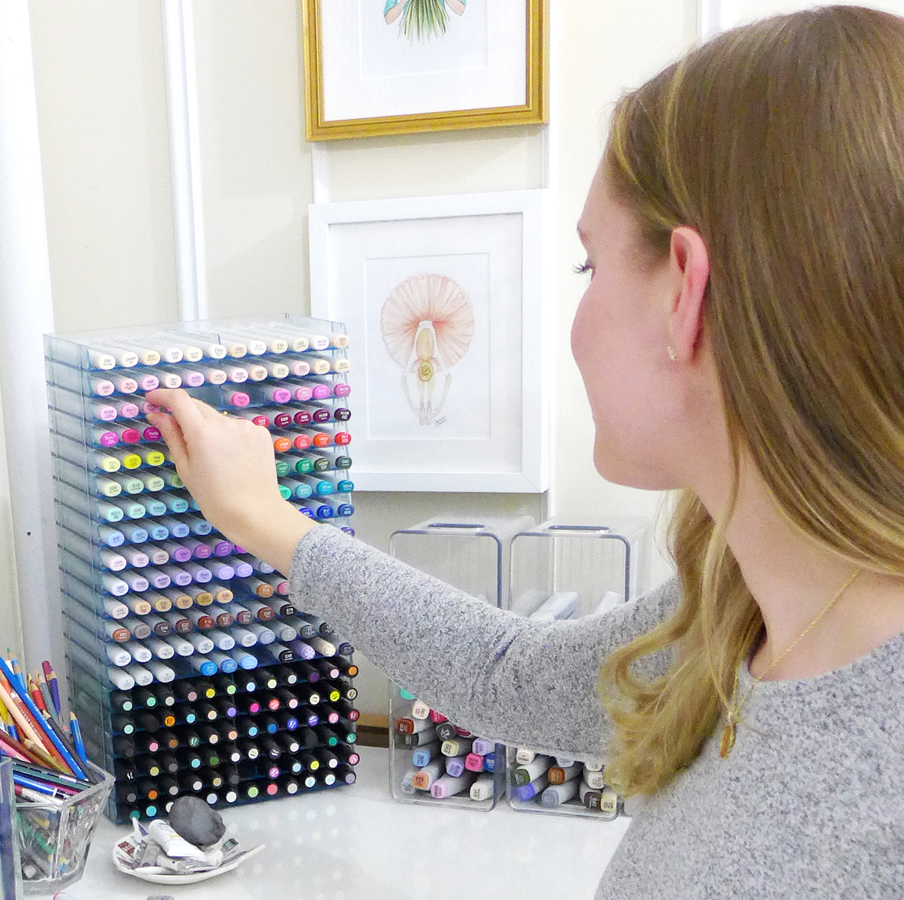 Live Support & Answers to Your Questions
During the live workshop, feel free to ask questions in the chat box as you're following along and get support on any techniques you're struggling with.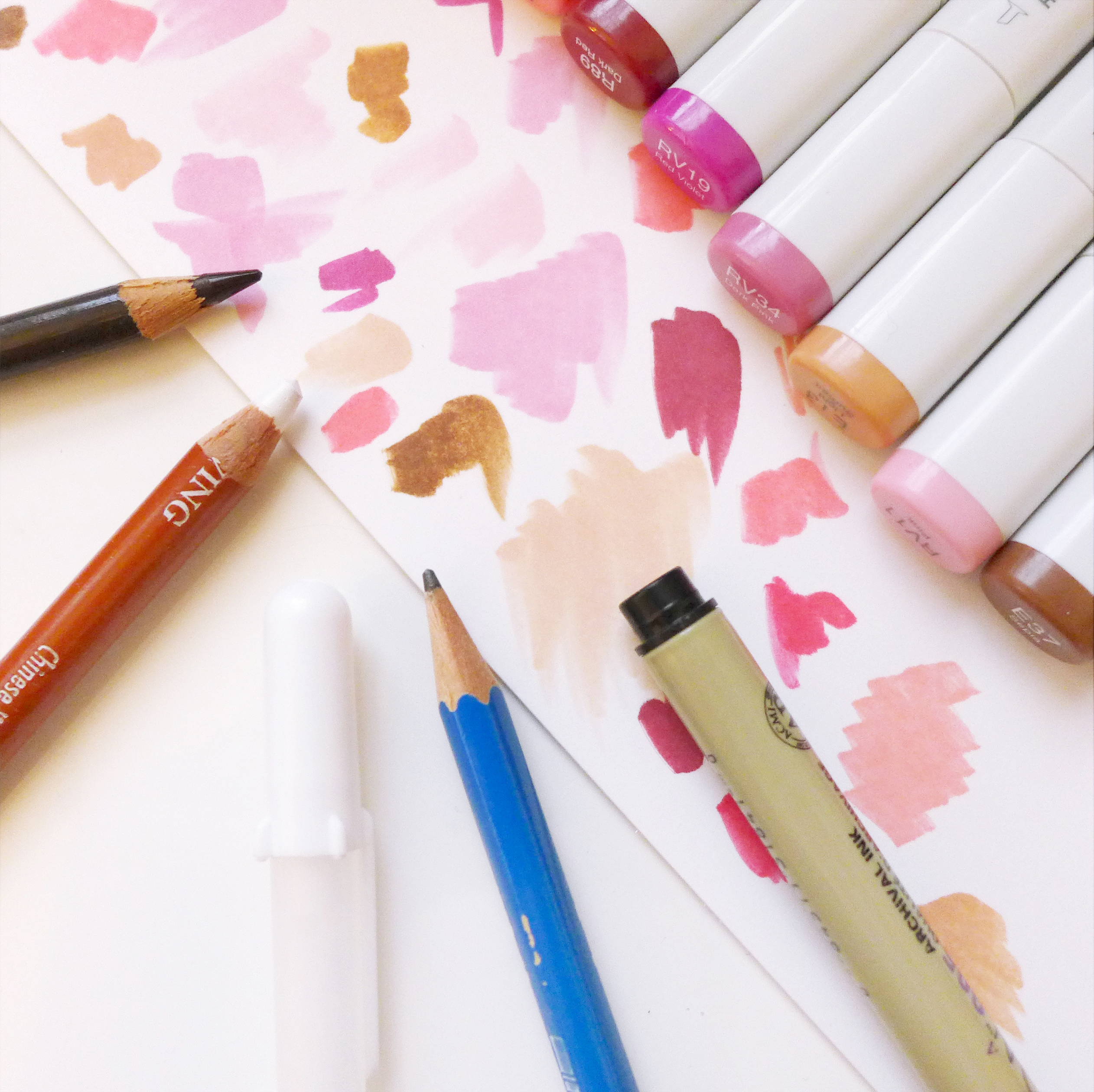 Suggested Materials List
Once enrolled, you'll have instant access to the materials list with shoppable links in order to gather all of your supplies. I'll include the exact tools and colors I'll be using in class along with more affordable alternatives & additional options.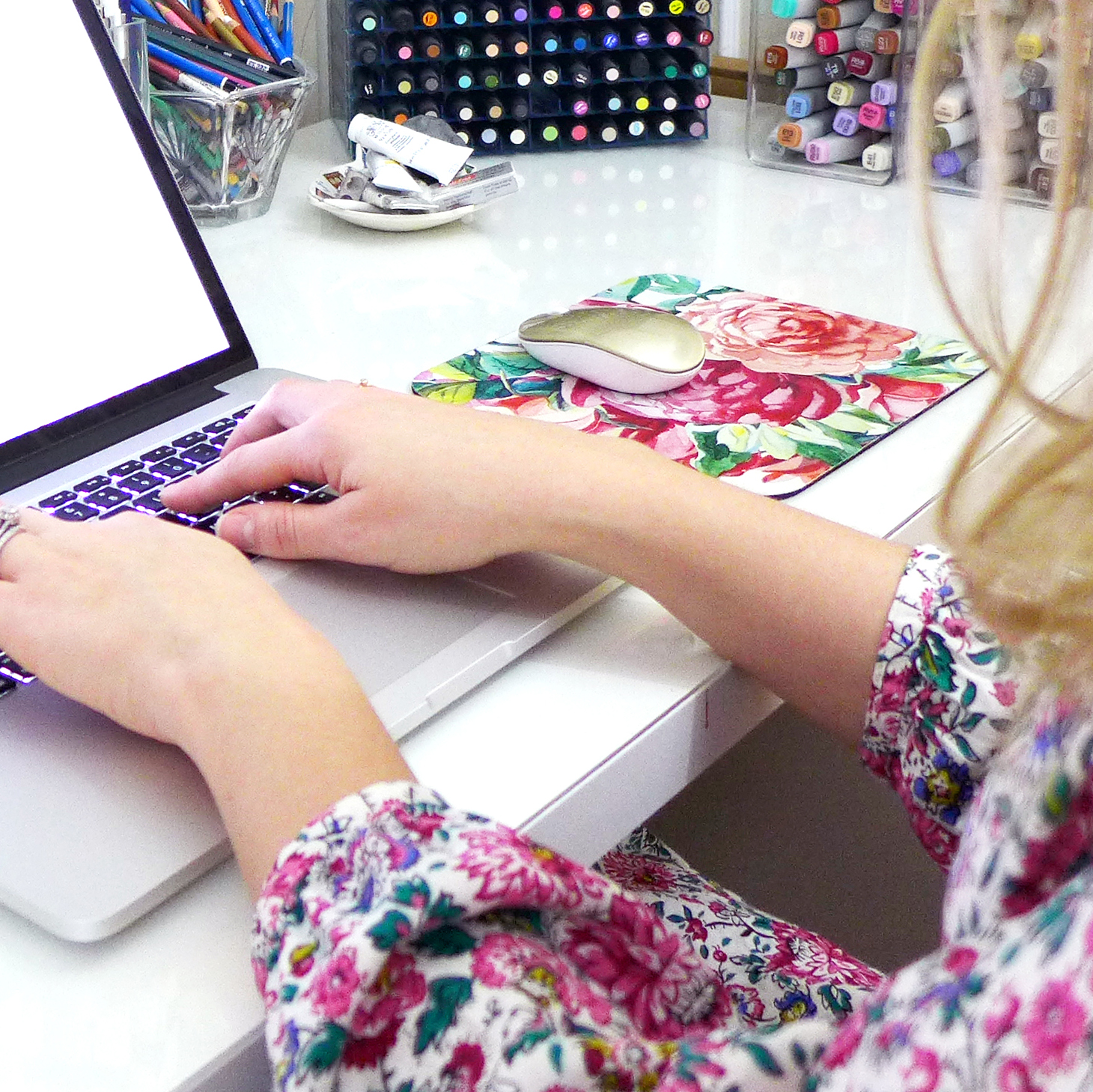 Lesson Replay
If you can't make the live workshop or would like to watch the lesson again, you'll have access to the replay through March 1st, 2021.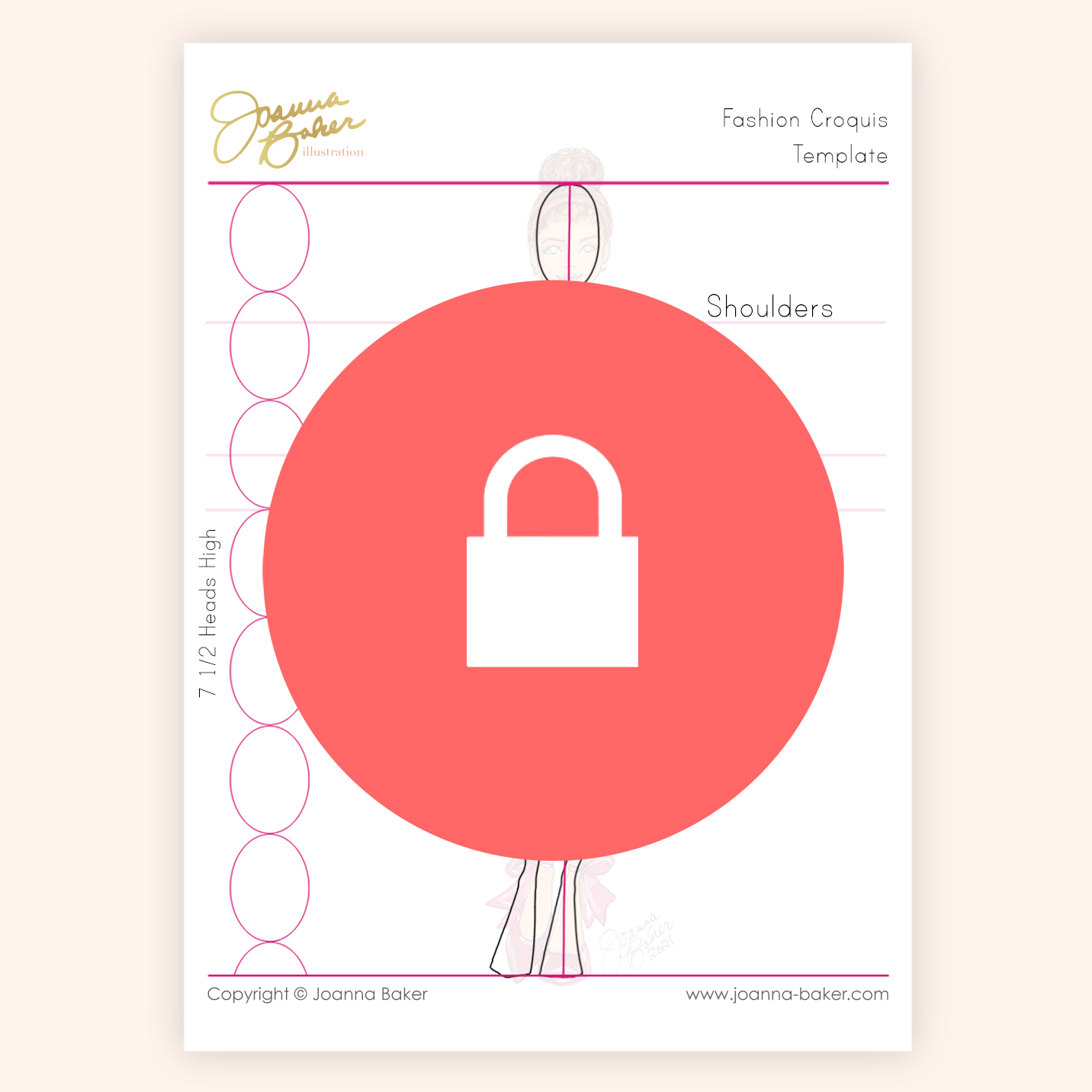 PDF Fashion Croquis Template
As soon as you enroll, you'll gain access to a downloadable PDF Fashion Croquis Template. We'll reference this during the workshop but you can certainly practice sketching prior to our lesson and it's yours to keep after class!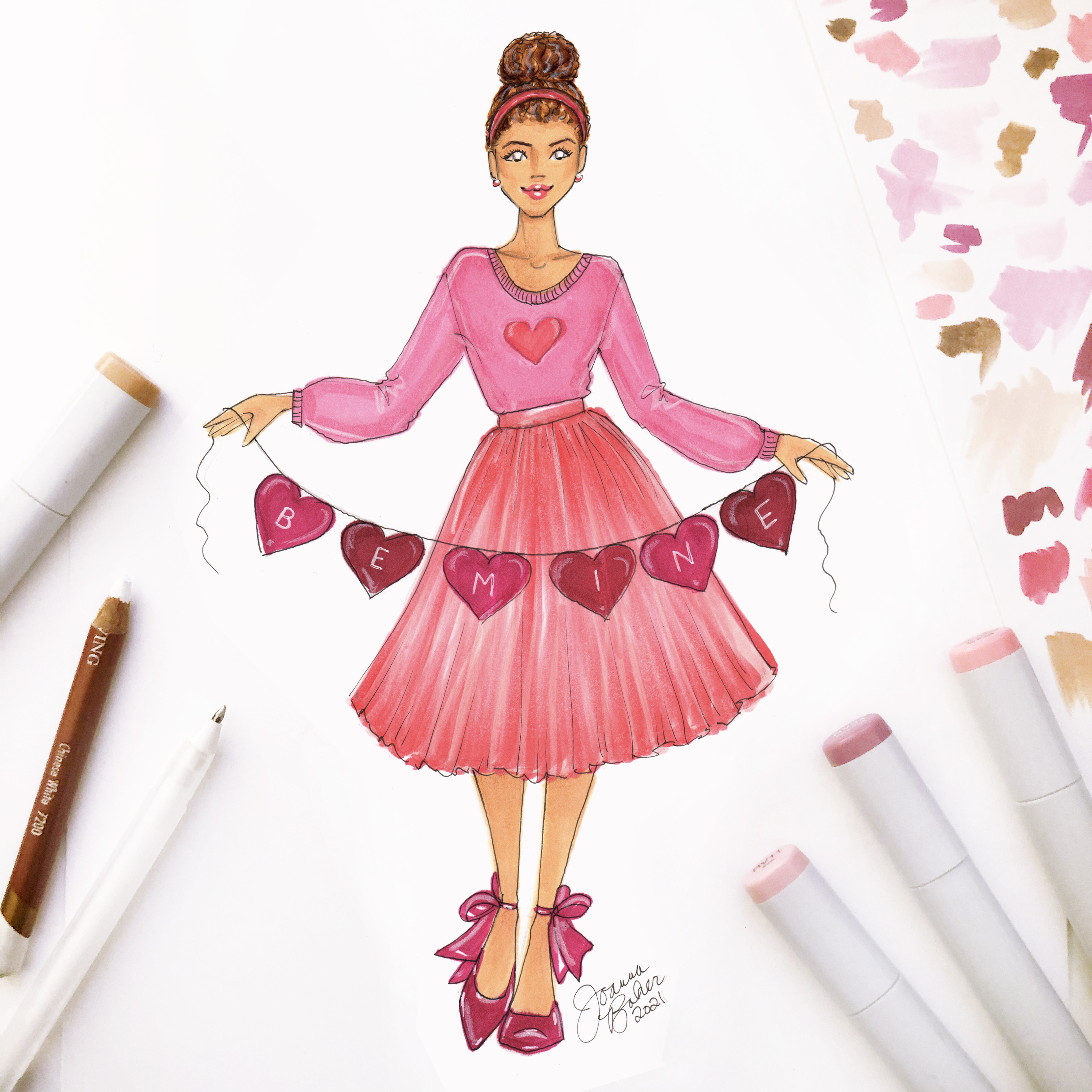 A Completed Fashion Illustration!
At the end of the workshop, you'll walk away with a completed fashion illustration along with the skills and resources needed to keep practicing on your own!
Frequently Asked Questions
When is the workshop?
The workshop will be held on Zoom at 1:00pm EST on Saturday, February 13th, 2021 (Galentine's Day!)
How do I watch the workshop?
The Zoom meeting link and password will be published in the online learning platform (Teachable) the morning of the workshop at 10:00am EST on February 13th, 2021.
Will there be replays of the workshop?
For the best experience, you'll want to join us live on February 13th at 1:00PM EST so you can ask questions and join in on the fun! However a replay of the lesson will be available for a limited time afterwards in the online learning platform.
How long do I have access to the replay?
You'll have access to the replay through March 1st, 2021.
What supplies do I need?
Once enrolled, you'll gain access to a suggested materials list including the exact supplies I use along with more affordable substitutions.
What are brush tip markers?
They are markers that look like they have a little paint brush on one end like the Copic Sketch Markers in the photos shown above.
Do I need to have Copic Sketch Markers or can I use another brand?
To make the most out of the workshop, you'll want to have brush tip markers but you definitely don't need Copic markers. There are a variety of other brush marker options available which are detailed out in the materials list.
Do I need to already have drawing or fashion illustration experience to take the workshop?
Nope! Even if you've never sketched fashion or worked with brush markers before, I'll walk you through each step of the process. This workshop will be taught with beginners in mind.
How is this different from your Fashion Illustration for Beginners Online Course?
The workshop is just a taste of what you can expect to find inside my in-depth online course for Fashion Illustration. We go into much more detail and cover a lot more content in the course but if you enjoy this workshop, I highly recommend taking the course as a next step!
Can I gift the workshop to a friend?
Absolutely! I'm excited to offer an option for you to purchase enrollment for yourself and gift it to a friend so you can participate together. Choose the "Double Enrollment" option at checkout. Within 24 hours of purchase, you'll receive a digital gift certificate with unique coupon code which you can then forward to your friend so they may enroll themselves.
Is there a refund policy?
If you've taken part in the workshop, finished the lesson and found that you haven't learned anything new, e-mail me within the first 30 days of purchase and I will give you a full refund.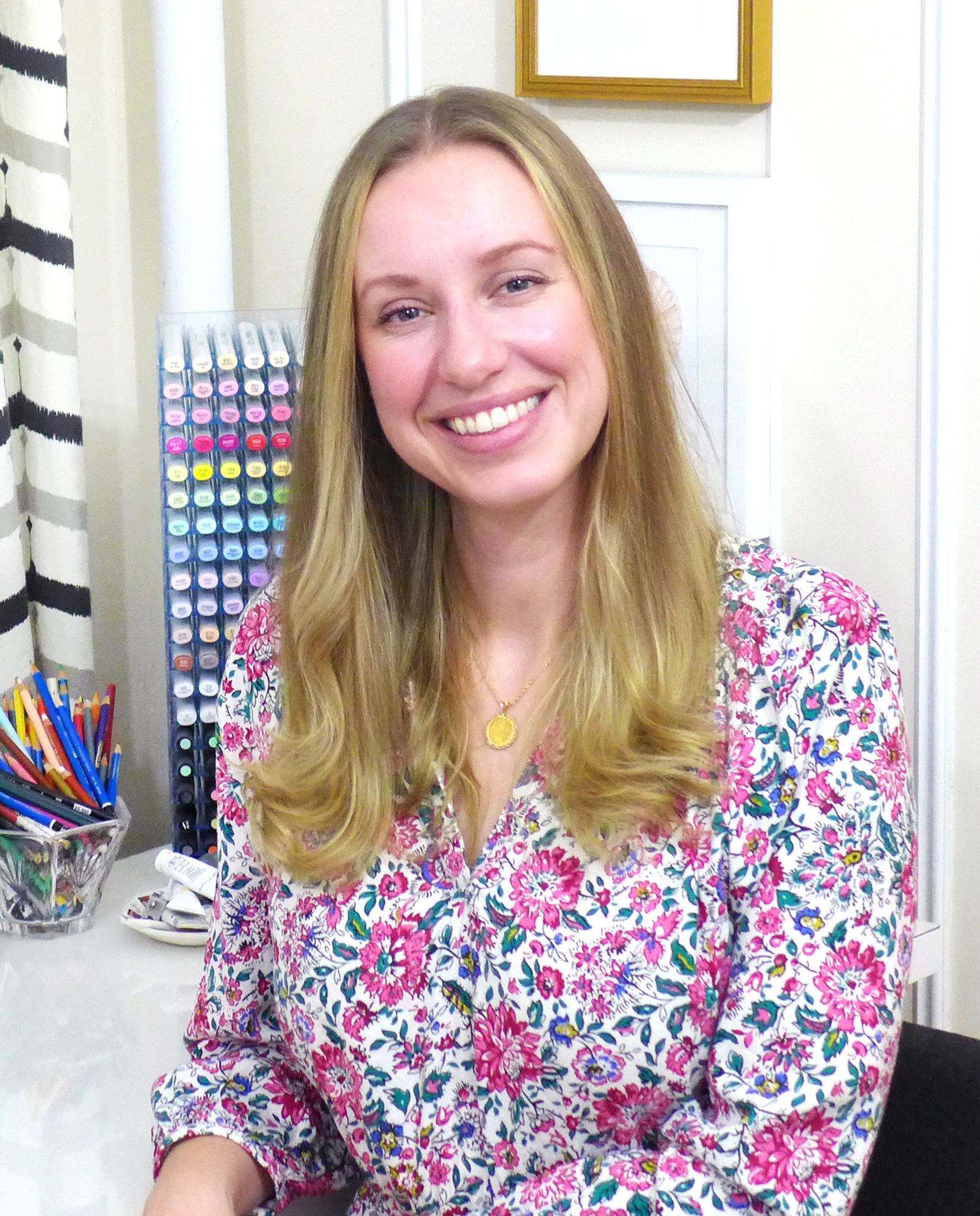 Hi there! My name is Joanna
I'm a professional artist living in New York City with my husband and our cat, Junebug. I have a passion for illustrating and creating beautiful things, and I love encouraging others to pursue their own unique creativity.
Since leaving my corporate fashion design job in 2015, I've turned my illustration hobby into a multi-faceted creative business - running my illustration shop, creating commissioned artwork, licensing my illustrations and now teaching others how to create their own beautiful work too.
My journey into teaching began with Instagram, posting work-in-progress videos and sharing mini drawing tutorials on YouTube. After getting lots of requests for more in-depth instruction specifically geared towards beginners, my first online illustration course was born.
I'm eager to share all of my best marker illustration secrets with you so that you can skip past the wasted time & frustration and begin sketching what you love!