Learn the Basics to Making Beautiful Illustrations with Brush Markers
FREQUENTLY ASKED QUESTIONS:
How long is this mini-course?
The mini course will be released over 4 days with a new video lesson per day. The lessons range from about 15-40 minutes each.


Do I need to show up live to watch the lessons?
Nope! All the course videos are pre-recorded so once they are published each day, you can come back to them and rewatch at your own pace.
I don't have any experience with drawing, can I still take this course?
Absolutely! This mini course was designed to take the pressure off of creating a masterpiece. We'll be focusing on making marks, lines, and shapes so no drawing experience is required.
Do I need brush markers for this course?
Yes. To make the most of the lessons, you will need three alcohol brush markers in specific shades. Download the mini course supply list here.
How long do I have access to the videos?
You have access for the lifetime of the course! As long as I continue to run "Getting Started with Brush Markers" you'll have access to all the course content. At a minimum, you'll be able to access this course for 2 years from the date of your enrollment.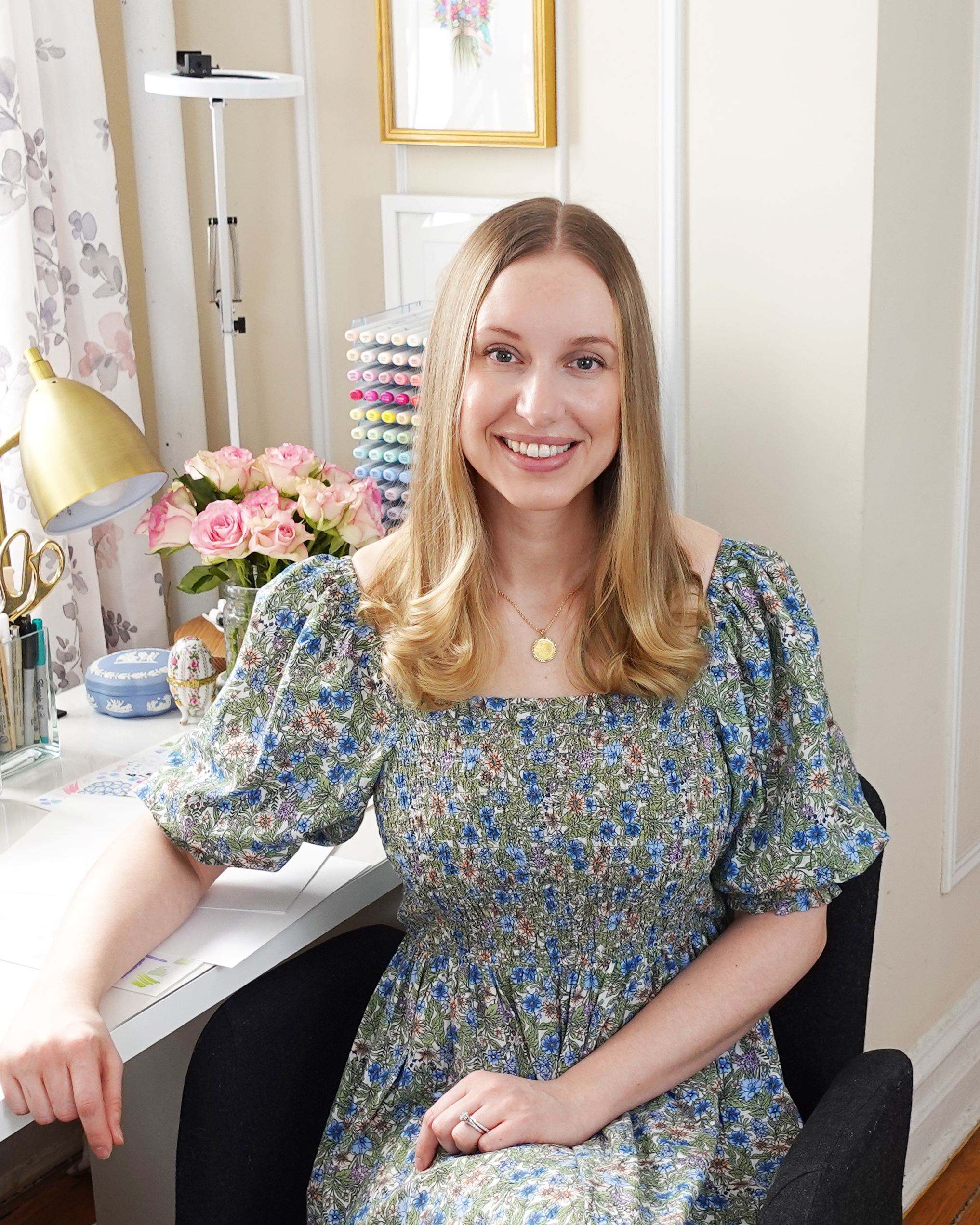 Hi! My name is Joanna and I'm an illustrator & art educator...
I've had the honor of creating custom artwork for businesses and personal commissions for individual clients since launching my illustration business in January of 2015. I am a self represented artist and sell my illustrations on a variety of products via my online shop and in partnership with other brands through multi-national licensing agreements.
Over the past few years, I've also had the privilege of teaching students all over the world how to draw in my online illustration classes and monthly illustration membership. Creating art is such a joyful process and I truly believe that it must be shared!
I can't tell you how many times I've heard the phrase "I wish I could draw" from those who think that making art is reserved for those with "natural talent." That couldn't be further from the truth and it's my mission to help more people discover the artist within! Because once you do - you'll tap into the joy of expressing yourself through art and the reward of creating something beautiful!