Tell me if this sounds familiar...
→ You've always wanted to learn how to draw but staring at a blank page feels intimidating and you don't know where to start
→ You're intrigued by brush markers and want to learn more about this amazing medium


→ You have all of these ideas and dreams of creating beautiful things but you just don't know how to get them onto paper
→ It's hard to find time to be creative, there's a lot going on and your creative side always has to take a back seat


→ You've been drawing for awhile now but not making as much progress as you'd hoped. How can you take your illustrations to the next level?
→ You wish there was someone to give you a little direction, inspire you to push past the stumbling blocks and learn how to make consistent progress
If you answered yes to any of the statements above, this space was made for you!


The Bountiful Artist


Build Your Artistic Confidence, Nurture Your Creativity & Develop a Unique Illustration Style
within a Supportive Community of Fellow Creatives

I'm thrilled that you're here and can't wait to introduce you to my monthly illustration membership, The Bountiful Artist! This nurturing space grew organically from the Community Art Classes I hosted each week during the beginning of quarantine in 2020 and it is now a wonderful place to learn, share, and grow alongside fellow creatives.
There are already a bunch of lovely artists creating beautiful artwork, learning new skills, and working towards discovering their own personal styles inside our membership right now. And we are all so ready to welcome you to our inspiring creative community! If you're excited to finally explore your creative side, invest in yourself and get all those beautiful ideas out of your head and onto paper, The Bountiful Artist monthly membership is the perfect way to make that happen!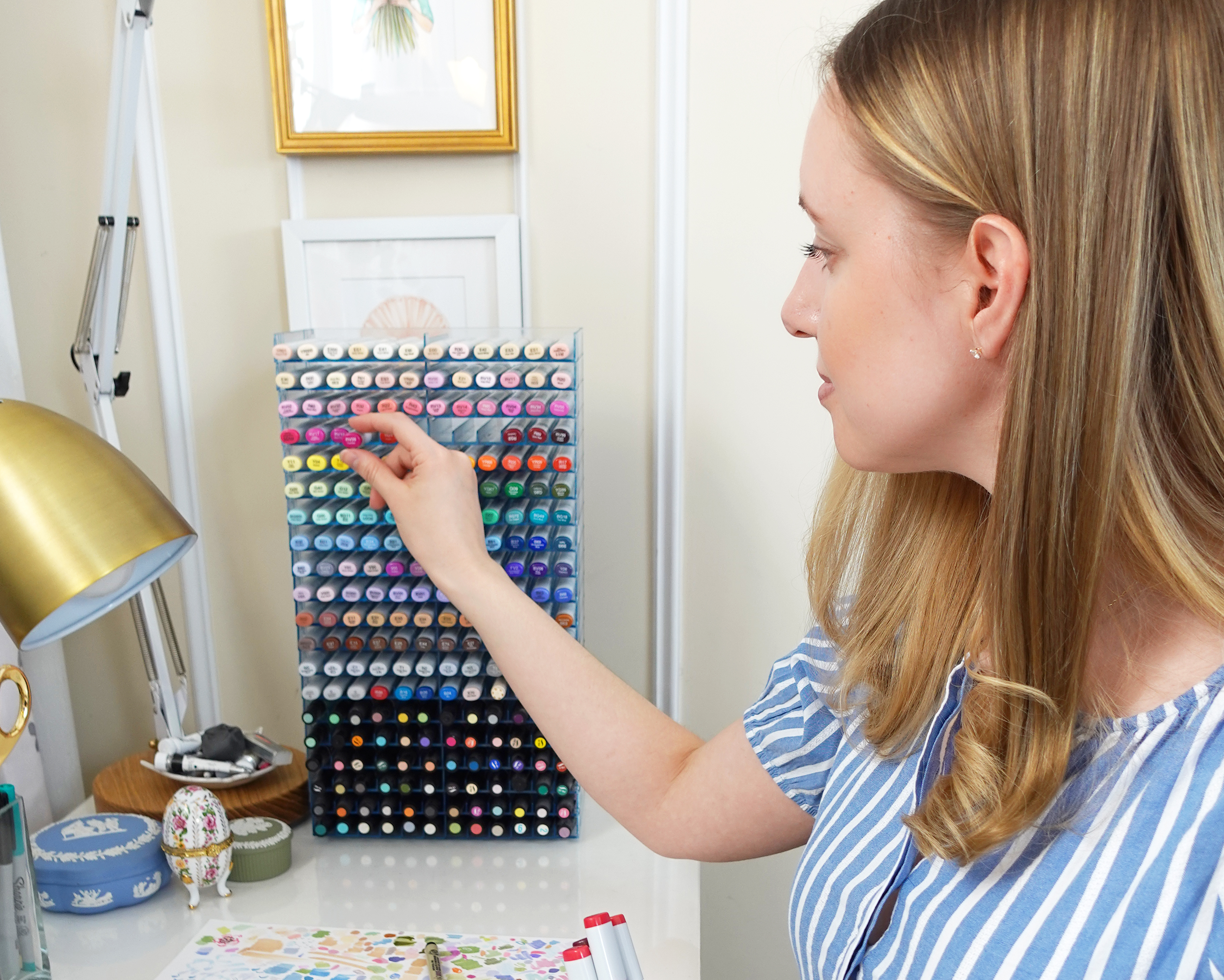 Give Your Creativity the Chance to Thrive
Creativity exists inside of each of us and making art is a beautiful way of celebrating it! But sometimes it's hard to get started, that blank page is intimidating. Or you pick up your pencil to start sketching and the further you go, the more discouraged you get.
That's where The Bountiful Artist steps in - a mentoring resource & community space with easy-to-absorb drawing lessons, creative challenges, behind the scenes peeks inside my full time art business, and live Q&A's that will help you make sustainable progress along your illustration journey!
A Safe Space to Grow & Share Your Work
Sharing your work with the world can be scary and intimidating. Will the internet judge me? Will anyone even notice my art? Is my work even good enough to share?
This is a safe space where you can ask questions, learn, and grow alongside other wonderfully supportive people without fear of judgement while you're in the beginning stages of developing your point of view as an artist or illustrator.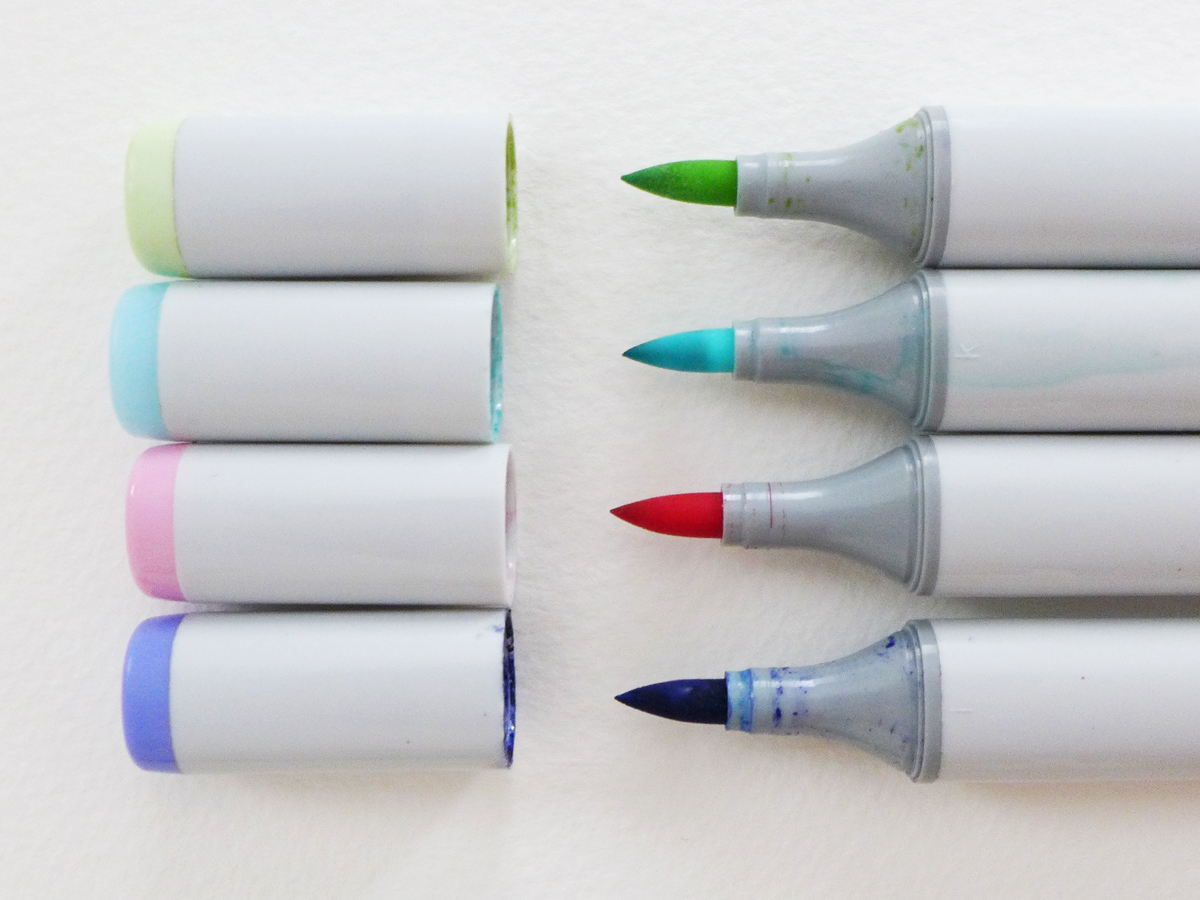 Creativity thrives when you allow new ideas and inspiration into your space. Why go it alone, isolated, without support from others? The magic of The Bountiful Artist lives in the community.
No need to let roadblocks trip you up and keep you from creating. Having a hard time achieving a certain technique? Post about it on our Private Facebook Group & get helpful feedback.
It's one of the things that separates this membership from a traditional online course (and actually works beautifully when paired together with my in-depth online illustration classes).
What's the meaning behind "The Bountiful Artist"?
Bountiful by definition means a large quantity or abundance of something. It can also mean giving generously. As artists we are always seeking bountiful sources of inspiration and absorbing our surroundings. By sharing the beauty of what we make with the world and supporting our peers in the process, we'll lift each other up and give generously to one another.
What's Included?
Each monthly session contains four modules, delivered weekly


Week 1: Guided Illustration Lesson
Week 2: Creative Challenge
Week 3: Behind-the-Scenes
Week 4: Live Q&A Critique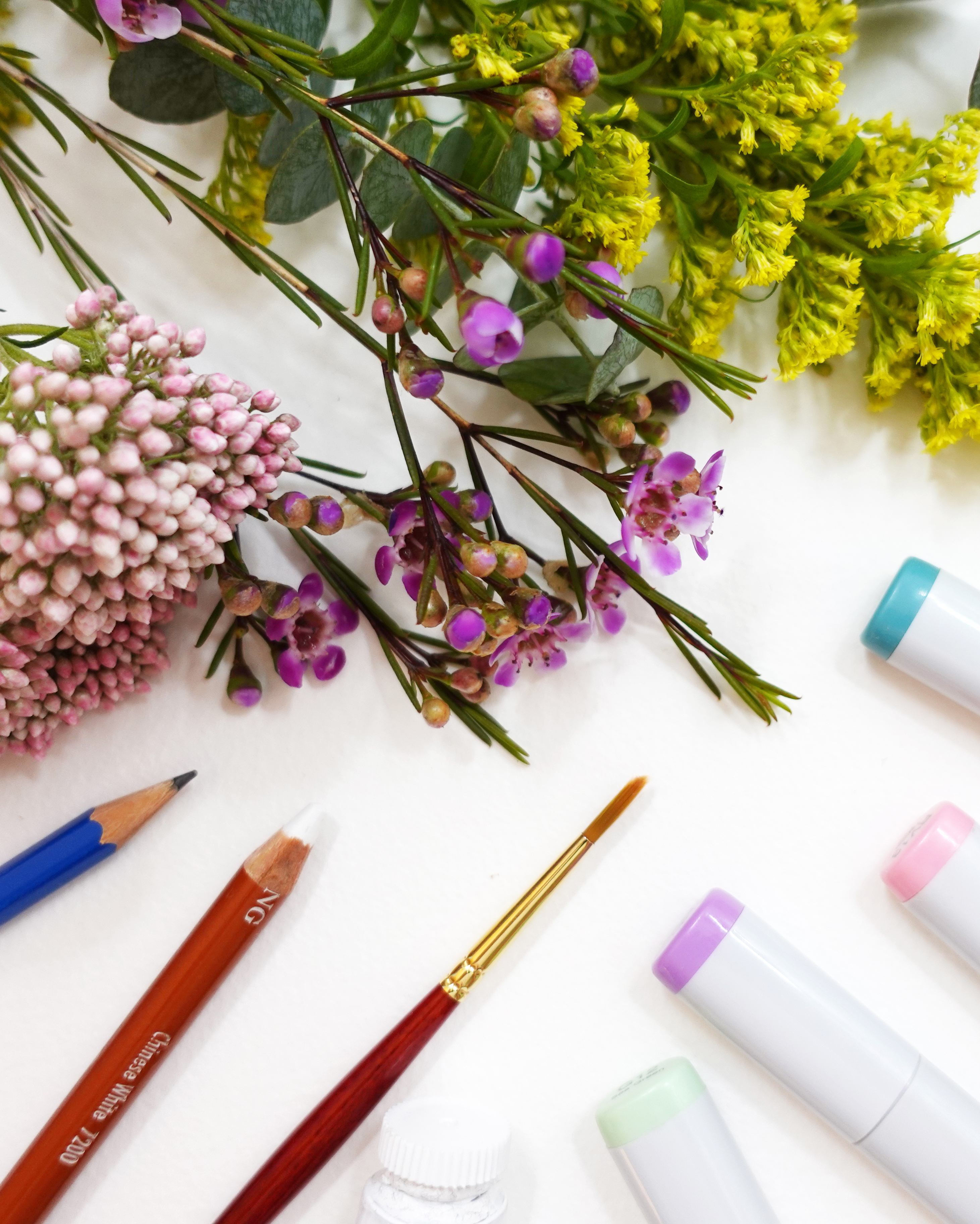 Guided Illustration Lessons
Each month, you'll receive an exclusive video tutorial with step-by-step instructions for creating an illustration based on a new theme.
At under an hour long, each lesson is designed to gently fit within with your existing lifestyle. Learn how to fine tune your brush marker techniques and improve your drawing skills on a variety of subjects.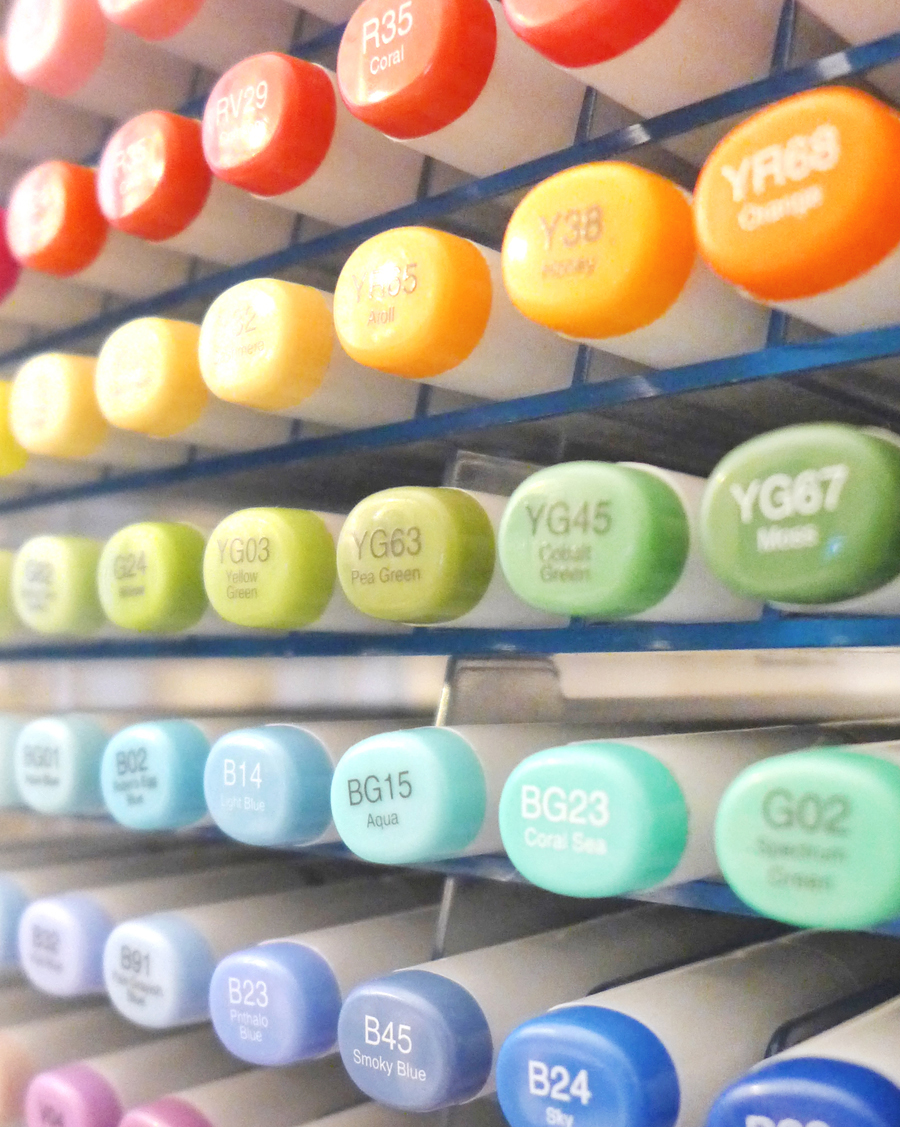 Creative Challenges
Implement all that you've learned in the guided lessons and discover your point of view as an artist with creative challenges. Share your work and get feedback in our private Facebook Group!
These monthly prompts will encourage you to create new artwork beyond the guided lessons and keep you working towards developing your own unique illustration style.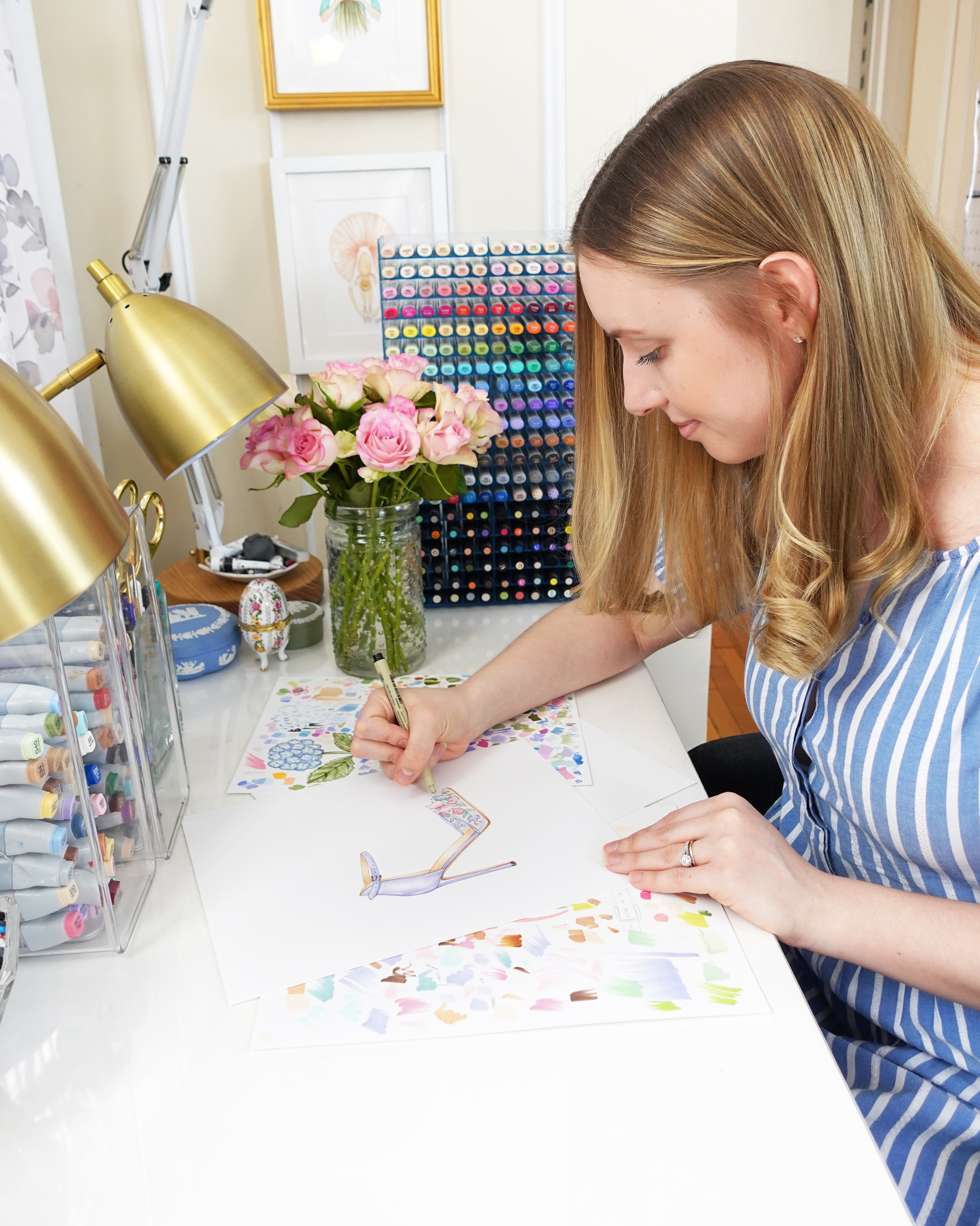 Behind the Scenes
I've been an artist for as long as I can remember, but a professional artist for the past five years. And I've learned so much along the way that I'm eager to share my process with you!
You'll get peeks into how I put collections together, come up with new ideas, organize my workspace, share my work to grow a following, develop healthy creative habits and more!
We'll cover a wide range of illustration topics throughout the year so you'll get a taste of multiple subject matters.
• Fashion
• Flowers
• Accessories
• Beauty
• Home Decor
• Animals
• Food & Drinks
• Illustrated Scenes
...and much more! Each of these topics was specifically chosen as a way to practice a variety of marker techniques
and
feel a sense of satisfaction when you've created a beautiful piece of artwork!
Sounds amazing, right?
Before you dive in, let's make sure this membership community is right for you.
The Bountiful Artist
is a perfect fit if you are...
Looking for brush marker illustration instruction that won't overwhelm and you can learn in smaller chunks over time

Really want to make sustainable progress in your artistic abilities and improve your technique

In need of fresh weekly content to keep you inspired and motivated to create

Looking for mentorship to help you tackle trouble spots in your own artwork

Feeling lost when it comes to your personal artistic style... what is it and how do you find it?

Longing for a creative community to share ideas, get helpful feedback, and make lasting connections
Bonus!
You'll Get Instant Access to the Entire Drawing Demo Library and Learn How to Draw All The Projects Below and
More!
That's over
18 hours of illustration instruction videos
that you can watch right away! Learn everything from how to render statement earrings to drawing the basic fashion face. There are a total of 16 lessons
available to practice as soon as you join
.
Floral Inspired Shoe

Braided Hairstyle

Peonies

Statement Earrings

Spring Ballet Flats

Decorated Easter Eggs

Basic Fashion Face

Flowing Hair Style

Iconic Quilted Bag

Sprinkled Cupcake

Basket Bags

Sunflowers

Hydrangea Bloom

Ginger Jar

Tulips

Spring Inspired Shoe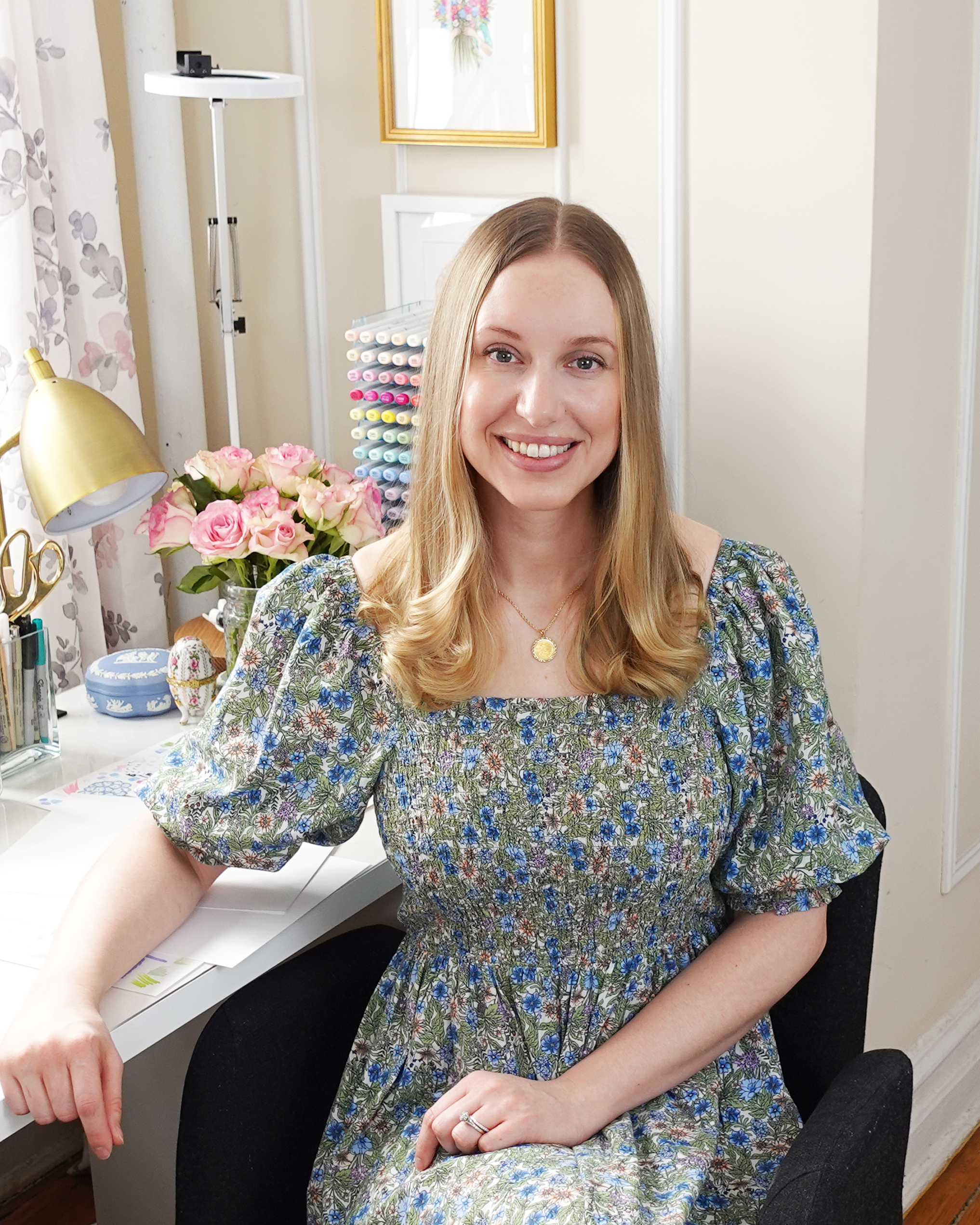 Hi! My name is Joanna and I'm a NYC based illustrator and educator...
I've had the honor of creating custom artwork for businesses and personal commissions for individual clients since launching my illustration business in January of 2015. I am a self represented artist and sell my illustrations on a variety of products via my online shop and in partnership with other brands through multi-national licensing agreements.
Over the past couple years, I've also had the privilege of teaching students all over the world how to draw in my online illustration classes. Creating art is such a joyful process and I truly believe that it must be shared!
After creating an impromptu Community Art Class series at the beginning of the COVID pandemic, I saw a need for a continuing illustration community, a safe place where we could all learn and grow together.
And that's how The Bountiful Artist came to be!
Frequently Asked Questions
Who is The Bountiful Artist for?
This membership is for those looking to improve their illustration skills while receiving support and guidance within a creative community. Whether you're just starting out and are new to marker illustration or you're well along on your journey but don't want to do it alone, this is the perfect place to make gentle, consistent progress over time.
What happens after I join?
You'll receive an email invitation to join the learning platform and login to the membership. There you'll gain instant access to all the existing content including ten months worth of lessons, creative challenges, behind the scenes peeks, and Q&A replays, plus all the lessons in the Drawing Demo Library as well as an invitation to join our Private Facebook Group. We'll start a new session with fresh content on April 12th.
How is this different from your online illustration courses?
This is a monthly membership for those seeking community and a place to gradually grow their skills over time. It is not an in-depth course on a single topic. If that's what you're looking for, I highly recommend taking one of my online illustration courses. That being said, if you are already enrolled in an online illustration class, this community is the perfect way to continue growing alongside or after the course material ends.
Do I need Copic Markers to make the most of class or can I use other art supplies?
All the lessons will be taught using primarily brush tip markers, colored pencil and ink. I'll be using Copic Sketch markers, but there are so many other more affordable brush tip marker brands out there that will work. You can find alternate brands outlined in the Materials List and I also recapped alternatives to Copics in this blog post. Most alcohol brush marker brands can be combined in a single illustration without too much of an issue. You can also apply many of the basic elements I teach throughout the lessons to mediums like colored pencil, pastels, watercolor, gouache, and more. You'll find that from time to time I'll utilize different materials to create unique effects.
How is the content delivered?
All the membership content will be posted on this platform hosted by Teachable, my online learning partner. Content is released Mondays at 12:00pm EST each week to provide a gradual drip of information over time and prevent you from feeling overwhelmed. You can look ahead on the Syllabus in the Introduction Module to see what themes and lessons are coming up next. If you've finished the content for the week and are looking for further learning, I suggest browsing the Drawing Demo Library and practicing your techniques.
Do I need to have Facebook?
Nope! All the course content will be published in the online learning platform including replays of the Live Q&A's. However, the Private FB Group is your resource for getting questions answered more frequently and having the support of a creative community.
How often will Joanna be interacting with the community?
I'll be in our Private FB Group each week answering questions and providing feedback on work that you post. This part of the membership is where the magic happens and I'm thrilled to be apart of your progress as an artist!
Will I be billed the same amount automatically each month (or year)?
Yes! To keep things simple and easy, your method of payment will automatically process on the same day of the month (or year depending on which payment plan you chose) when you initially enrolled. Yearly subscribers will get a subscription reminder email 6 days prior to their renewal.
Will my price ever increase?
Nope! The price you pay when you join is the price you will pay for the duration of your membership. However if you should decide to leave the membership and then return, you will be subject to whatever the price is at the time that you re-enroll.
Do you have a return policy?
I offer a 30 day return policy on all online courses and memberships. If you have made a good faith effort to participate in the first 30 days after your initial enrollment and have not learned anything new, please reach out to me directly: jo[email protected] and I will cancel your membership and offer a full refund in the same payment form that was used. You will not be able to access membership content or participate in the private Facebook Group once your membership has been cancelled.
What is your cancellation policy after the 30 day return policy?
You may cancel at anytime, no questions asked! It's simple to do and can be done within the Teachable platform. Be sure to note the day of the month (or year) that you enrolled and cancel before your next billing date which will be the same day each month (or year). Refunds will not be given outside of the 30 day initial return policy. Please note that the price you paid when you enrolled gets locked in upon your enrollment. If you cancel your membership and then decide to return, you will be subject to whatever price the membership is at that time.